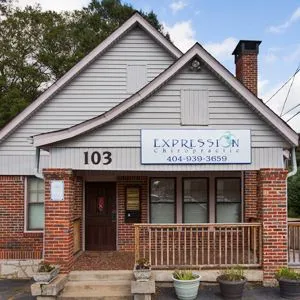 Dr. J. Kate Wetterlin opened Expression Chiropractic in 2011. Two years later, Dr. James Duga joined her in practice. At our family wellness office, we want to help you express more of your potential for health and vitality so that you can get the most out of life.
Helping Transform Lives
We love seeing our participants progress on their journey to greater well-being. We celebrate small victories along the way and feel privileged to have served so many people in our community.
A memorable experience for Dr. James was seeing a young participant who was on the autism spectrum. After seeing him for some time, Dr. James performed a re-examination to see how he'd improved over time. The participant's mom was quite emotional when Dr. James asked her what changes she'd noticed. ''She said it's hard to quantify, but her son's breakdowns were less frequent, and less intense when they did happen. The decrease was extremely powerful in her life. Being able to turn the volume down for this mom was incredible. It changed her quality of life, and her son's, too."
A participant of Dr. Kate's was an autistic boy whose mother was concerned he wouldn't lie still on the adjusting table. He got used to getting adjusted and didn't even want to leave the table afterward!
"He found a relaxed, happy place every time he got on the table. In the middle of his adjustment, he would look up at his mom and say, 'I love you, Mom' and then go back to his adjustment. He tapped into a different place and connected emotionally. It was so touching to see."
We often see entire families coming in together to receive their chiropractic adjustments. One little boy was on a nebulizer. He had breathing problems and was sick all the time. He came in with his family and started getting regular adjustments. Soon there was no slowing him down! He got off of his breathing medications quickly and now loves running around the office when he comes in. We love seeing such a positive change in him!
Did you know that we offer free consultations? Book your time with our welcoming, knowledgeable team today!